The green screen effect is gaining lots of attention from people in Tiktok. You can use any images in the background of the Tiktok video and apply the green screen to use your body or face in front of it. Now there is one good news for the Tiktokers, if you love doing Tiktok duet videos then now you can also use the green screen feature in the duet. It allows you to use someone else Tiktok video as background to make your own new video.
So, how to make a green screen duet on Tiktok?
If you want to use the green screen in the Tiktok duet then open the Tiktok app and select a share option in someone else video. Now, select the duet option and wait until the video is ready. Next, tap on layout and select Green Screen.
Now you can start recording your video while running other Tiktokers videos in the background. You can enable the microphone to use your original voice or pre-made music or sounds for video. Plus, also apply some of the filters and beautify to make your video even more interesting and engaging to increase likes and views on Tiktok.
But what if you can't use a green screen on the Tiktok duet and how does the green screen duet works? Let's find out the answers to all these questions.
What is Tiktok Duet?
Tiktok Duet is basically a video morphing effect from TikTok. You can use one of the Tiktok user's videos as a background or side-by-side to create your own new video. You can also react to someone else Tiktok video by using a duet feature.
Duet is only available through the third-party application but after merging with Tiktok, now people can use the duet feature within the Tiktok app. They can make a duet video by combining it with any Tiktoker's video and share it publicly.
If you want to be popular or viral in Tiktok then you can do the duet challenge. It is basically one of the best methods to gain or increase followers and viewers in Tiktok. For that, simply choose any famous Tiktoker video and make a duet video using your extra creativity and skill. If you can put the effort into your video then you will obviously become famous. Besides, you can also use some informative or inspirational videos to make your own Tiktok duet video.
Once you become popular on TikTok then you can be a Tiktok influencer. You can advertise anything as long as you can create a unique, engaging, and interesting video.
So, if you have a larger amount of followers which are organic then you can start doing ads or sponsorship through duets and start making money in Tiktok. 
How Does the Green Screen Effect Work on Tiktok Video?
Everybody loves to watch movies right? Why not, it helps us in our boring times.
Do you ever wonder how superhero movies got filmed in different places such as space, underwater, and old ancient places then it is because of the green screen effect They capture the actors in one studio room using a green screen as a background so that it will be easier to add other visual effects in the video later on?
Similarly to that, when you use a green screen effect in the Tiktok video then you are using other Tiktokers videos as a background, and you are in the foreground of your video. You can choose any Tiktokers video and start recording your video. This way your video looks good as well as interesting.
You can use the green screen filter in two different ways on Tiktok. One is using a photo from your gallery and the other is using a duet feature which I've mentioned down below in the next topic.
If you preferred to use photos then you can select multiple photos from your device camera roll and make slideshow photos using a green screen. But if you like to give comments or explain someone's Tiktok video then you can get help from the duet feature and capture a video using the green-screen effect.
How To Make Green Screen Duet On Tiktok Video?
Making a green screen duet on Tiktok is simple and straightforward. You just have to select a video that you want to duet with and apply the green screen effect to it.
However, not all Tiktok videos support duets. That's because creators can disable the duet feature from their Tiktok videos so that others can't compare or use their video for a duet. So, you have to search for those videos that have a duet feature or you can make a duet video with them.
Are you excited to use the green screen duet effect on Tiktok?
Let's move to the following steps:
Note: You have to update your Tiktok app on your device so that you can use a green screen filter on the Tiktok duet video. In the older version of Tiktok, you will not find any green-screen effect on a duet. 
Step 1. Open Tiktok App
First of all, open your Tiktok account on your device.
If you using Tiktok for a long time after hearing of the green screen effect in duet then you may have to log in to your account.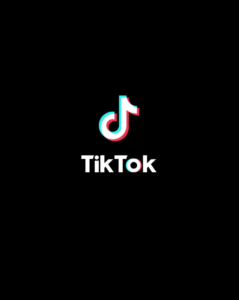 Step 2. Select Tiktok Video
Once you are in your Tiktok account then choose any one Tiktok video that you want to use to make a Titkok duet video. If you have your own favorite Tiktokers then go to their profile and select one of their videos.
Step 3. Tap on Share Button
Now, tap on the Share (rightward-faced arrow) option on the bottom right side of the video.
Doing this will allow you to share that video on other social media platforms as well as for duets.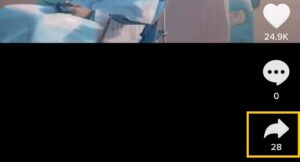 Step 4. Select the Duet Option
Tap on the Duet option on the bottom side to use your selected video for the Tiktok duet.
After you select a duet then wait for a few seconds to process the video for a duet. It depends on the length of the video; if you have selected a longer version of the Tiktok video then it will take more time to be ready than a shorter version of the video.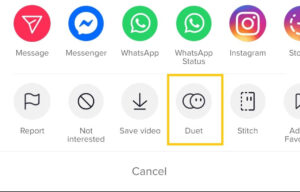 Step 5. Tap on Layout
After you are on a Tiktok duet section then tap on a layout from the right side below the timer option. From there you can choose left & right, react, top & bottom, and green screen effects for your Tiktok duet video.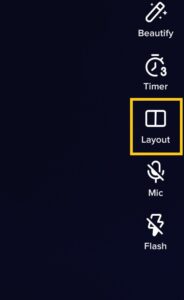 Step 6. Select Green Screen
Tap on the green screen option from the bottom side and start recording your Tiktok duet video.
Remember, your video should be longer than 3 seconds. Once you record your duet video using the green screen then tap on the red tick mark button.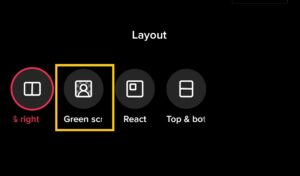 Step 7. Tap on Next
Next, customize your duet video using voiceover, effects, text, filter, or sticker if you want. After that, tap on the Next button for a final touch.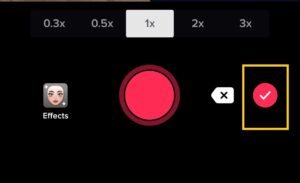 Step 8. Tap on Post
Finally, use #Hashtags or mention your friends or add a description, and tap on the Post button to publish your green screen duet on Tiktok.


Why Isn't Green Screen Working On Tiktok?
Are you getting trouble using the green screen in Tiktok videos?
If so then there are a few troubleshooting methods that you can try to fix the green screen effect not working on Tiktok.
Before moving towards the solutions first make sure that you are using the right method to make a green screen video on Tiktok. If not, then go to the just above topic to use the green screen effect on the Tiktok duet video. And read this article "How to make green screen slideshow video on Tiktok" to use it on regular photo slideshow Tiktok video.
However, if you are following the correct steps and still the green screen filter isn't loading or working on Tiktok then follow these few methods:
Solution 1. Update the Tiktok app.
Solution 2. Restart the Tiktok app.
Solution 3. Check your internet connection.
Solution 4. Clear Tiktok cache.
Solution 5. Log out and log in on Tiktok.
Solution 6. Restart your device.
Solution 7. Re-install Tiktok.
How Do You Shrink Yourself on Tiktok Green Screen?
If you are using a green screen effect for your Tiktok video then you might don't know which is the perfect location to put yourself in a video. Plus, you might also be confused to shrink down your face or whole body in a video, right?
Well, you can place yourself anywhere in a Tiktok video while using a green screen effect as long as the background photo or video is visible to the audience. But if you want to shrink yourself on Tiktok green screen then place your two fingers on the screen left and right while selecting yourself and move them together closer. 
There you can make yourself small on Titkok green screen video and place yourself wherever you want in the video.
Frequently Asked Questions
1. What Does Green Screen on Tiktok Look Like?
When you use a green screen on Tiktok then you will see yourself in front of the background photo or video you use for the green screen.
2. Where is the Green Screen filter is Located in Tiktok?
You can find a green screen filter in "Effects" in the normal Tiktok slideshow photo and "Layout" in the Tiktok duet.
3. Can I Put Multiple Pictures on Green Screen in Tiktok?
Yes, you can use multiple pictures on the green screen in the Tiktok video.
4. Why Can't You Hear Your Voice on Tiktok Duet?
If you can't hear your voice on the Tiktok duet then maybe your microphone is disabled or you haven't given permission for Tiktok to access your device microphone.
Last Word
Tiktok green screen duets videos are a great way to describe another video or advertise someone else video to earn money on Tiktok. You can also increase a huge number of followers if you have the ability to make creative videos using the green screen in duet. More, you can also create an interesting meme from other Tiktokers videos. That's why to make a green screen duet on Tiktok and change the way of making a video in Tiktok.
Was this article helpful? Let us know in the comment section.
If you have any suggestions or queries then we are happy to listen. Also, visit Fixing Guides for more Tiktok-related articles.
Till then see you in the next article.
Related Articles: