How do you feel when Kik suddenly stops working on your device when you are talking to a new person? You will obviously get angry, isn't it? If you are on this article then you might be searching for a reason and its solution on why Kik not working. Kik is known as the best platform to chat with friends as well as meet new people all around the world but now you can't do it anymore.
The common reason why Kik not working or connecting is because of a poor internet connection, corrupted files, and a full of Kik cache. Moreover, this problem is also caused by using an outdated version of the Kik app which many people are unaware of. Other than this, there are also other reasons within the app itself that causes Kik not loading issue.
So, stay calm and forgot whatever problem you are facing right now on Kik. Today, I will show you several methods to fix Kik messenger not working issue on your android and IOS device. That's why make sure to head to the whole article.
Why Kik Not Working Today [Current Status and Problems]
There is an issue with the Kik server today that is causing lots of problems for users while sending chat messages, receiving messages, loading photos or videos, and more. Besides, there is also the server connection issue on Kik where the user cannot load the app properly.
But the official Kik teams are working to solve the 'Kik down' issue as soon as possible.
Is Kik Safe to Use?
Kik is most popular among teenagers because it preserves its user's anonymity. There is also a reason behind it. You can register on Kik only using a username and email. You don't have to provide your personal phone number as well as other additional information. This is why it becomes so admired all over the world.
However, Kik is heavily criticized for its app safety over the years. Many users are reported to be unsafe using the Kik platform. One of the main reasons is because of child exploitation. Since there is no age restriction on the app so you cannot expect parental control. Because of this, there is numerous child abuse incidents are reported over the past few years.
Even though you found the child abuse case on Kik there is also another problem waiting for you. Law enforcement agencies will face quite a hard time gaining information about the case and the criminal. This way, it will be quite difficult to track down the perpetrator on Kik.
The second reason why Kik is such a troublesome app for safety is that it allows anyone to send photos and videos to a person on Kik. You find people by their name, age, or through random searches and can disturb them for no reason. This is why many Kik users reported that they are being sexually explicit over messages by an unknown person.
Moreover, you can talk with any stranger on Kik as I said earlier. So, this leads to misusing of private things such as photos, text, and videos that they share.
A company was trying an effort to make their app a safe platform for all young people but still cannot completely tackle these child abuse, sexually explicit messages, and making involved in dangerous things issues. That's why we can't completely say that Kik is safe to use especially for young children.
Apart from this, if you keep your personal things private within yourself and don't share them with a stranger on Kik then somehow Kik is a fun app to use. Just make your intention not to spill out any private information with completely new people which you meet on Kik.
Different Reported Issues on Kik App
There are tons of issues reported on Kik regarding its not working problem. Kik users are frequently getting some issues and it really irritates them over time. So, take a look at these common Kik problems.
Kik failed to deliver a message properly.
Kik can't open the photos and videos which they received or sent.
Cannot register a new Kik account.
The Kik screen keeps freezing and lagging over time.
Kik live stream not working.
Login failed issue.
Can't receive new messages or live stream notifications.
Kik failed to load the full image.
Kik failed to save the image to the camera roll.
Kik not showing new messages.
How to Fix Kik Not Working 2022 [Solutions]
There are several reasons why the Kik app not working, loading, or glitching anymore. I already mentioned some of them earlier in this article but what is the main core of this issue?
One of the reasons might be because of discontinuing support. You are shocked right now, isn't it? Happens to me! I was also shocked to hear that news for a while. A company said that they are on the verge of shutdown Kik so that they can start focusing on their Kin Cryptocurrency which can make complete sense. However, you can still use the Kik app after being said. So, we can forget that thing for now.
Now, let's solve the Kik not working on Android and iPhone devices within a few minutes like magic. For that, I have listed some of the solutions so that you can once again back online and enjoy your chat with friends.
Try these troubleshooting methods down below if your Kik glitches or does not load on Android and iPhone.
Solution 1: Check Your Wi-Fi Connection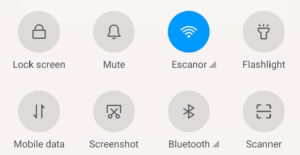 Is your home Wi-Fi unstable? Are you not getting a proper Wi-Fi signal on your device? If not then this could be the first reason why Kik is not connecting to your device. None of the apps can perform properly when there is a poor internet connection. That's why, if Kik not working on Wi-Fi then first ensure that your internet connection is stable.
If you are not getting a strong Wi-Fi signal then move to a place where there is a good Wi-Fi signal. If the problem is within your router then restart it. For that, simply unplugged your router connection wire for 15 seconds and re-plug it. Wait until all the lights are on in your router and after that check your internet signal.
Solution 2: Close and Open Kik App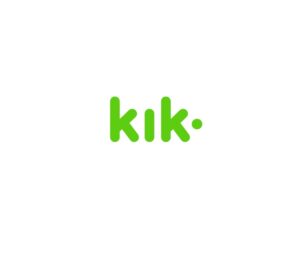 Another thing that you can do if Kik not working is to close and re-open the app. This means shutting down your Kik messenger app completely and also from the multiple tabs section. Then, open your app and wait until it's fully loaded. This will reset your app completely and restart from the beginning.
Solution3: Switch to Mobile Data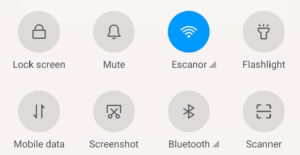 If restarting the app doesn't solve Kik not connecting on android and IOS then try to switch to your mobile data. As I mentioned earlier, a poor internet connection will lead the apps to work slowly. So, move to your device's mobile data network. This means, opening the Kik messenger using mobile data.
Now, let's see how you can switch from Wi-Fi to mobile data on both Android and iPhone.
Steps to Switch Mobile Data on Android Device
Open your device Settings.
There, Search for the mobile data. On some devices, you can find the cellular option.
Once you find it then turn it on.
Next, make sure you restricted all the other installed apps except Kik messenger. This way, you will only use the mobile data on the Kik app.
Steps to Switch Mobile Data on IOS Device
Go to your device Settings.
Tap on the Cellular option.
Now, enable the cellular data option.
If you want to experience fast internet then enable your 3G, 4G, or 5G.
Finally, restrict all the other installed apps except Kik messenger.
Solution 4: Turn off Your Device
If the above method doesn't work for you then you can switch off your device. Turning off your device will reset all the device functions and set it back to its default. If there's an issue within the Kik app then this will definitely solve Kik not working problem.
Solution 5: Turn on and Off Airplane Mode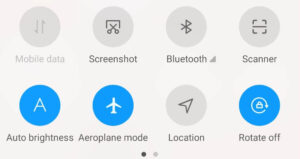 If the problem is not within the Kik app but with the device signal then you can enable and disable the airplane mode on your device. When you do this, then it will stop and reset your device signal. But, remember not to disable airplane mode for too long; otherwise, it will drain your battery and even disturb the interface of airplane navigation.
Steps to Disable and Enable Airplane Mode on Android Device:
Simply, swipe down and pull down your notification bar and enable airplane mode for 10 seconds and disable it.
Steps to Disable and Enable Airplane Mode on IOS Device:
Swipe up on the screen from the bottom side and switch on the airplane mode for like 10 seconds and disable it.
Solution 6: Restart the Device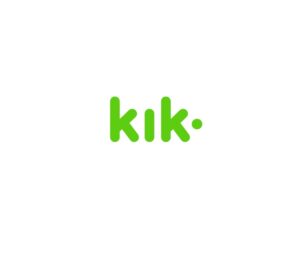 Restarting your device can also help to fix the Kik app not working and other Kik problems. Sometimes, some sort of small bugs or errors on the device itself will malfunction the Kik app. This is also the reason why your Kik takes time to load and freezes on the way and stuck while responding to messages. So, it's better for you to restart your device and get rid of that problem.
Steps to Restart Your Device on Android Device:
Long-press the power button and select the restart option. Thereafter, open the Kik app and your problem will be solved.
Steps to Restart Your Device on IOS Device:
On iPhone, restarting means powering off your device. That's because you can't find the restart option on your iPhone. So, long-press the power button and wait until it completely turns off. Now, let it go for about 15 seconds, and once again turn on your device.
Solution 7: Clear Kik Cache

Kik not working properly and glitches on android could be because of too many caches. If the app cache is full then it will stop working properly the way it used to do before. So, clearing the Kik app cache will solve Kik stuck connecting issue.
Note: Once you clear the cache of Kik then it will remove all your saved data and information from Kik. This will delete your entire contact list, chat messages, and login credentials. That's why it's better for you to only choose this option if all the above method fails to work.
Steps to Clear Kik Cache on Android Device:
Go to the device settings.
Next, tap on Application manager.
Tap on the Kik app.
Tap on the Clear option.
Finally, tap on the Ok button to clear the Kik cache on android.
Steps to Clear Kik Cache on IOS Device:
Clearing the cache on iPhone works slightly differently than on Android devices. Here, clearing the cache means deleting the Kik app. That's because you don't have an option to clear the cache on an IOS device. If you are ok with this then move to the below steps.
Go to the iPhone settings.
Tap on the General option.
Tap on iPhone Storage.
Locate and open the Kik app.
Next, tap on the Delete option which will simply remove the app from the device.
To download the Kik app on IOS, just go to the app store or simply click here.
Solution 8: Update Your Device OS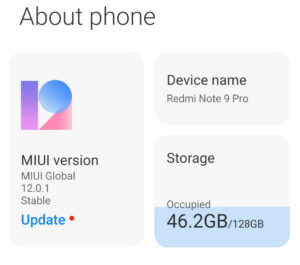 Have you ever wondered why Kik is working way too slow, lagging midway, or taking time to load its features then it is because of using an outdated version of OS. If you purchased the device back in 2015 or 2016 then it's time to upgrade. This means, you either have to switch on a new device or update your device if available.
Steps to Update Device OS on Android Device
Go to the device Settings.
Scroll to the end and tap on About Device.
Tap on Software update.
Now, check for the updates, if there is one then update your device right away. If you have a habit of constantly updating your device then you can also switch on the auto-update option. It will update your device automatically.
Steps to Update Device OS on IOS Device
Go to your device settings.
Tap on General.
Next, tap on the Software update option.
Update your device if it's available.
Solution 9: Update Kik App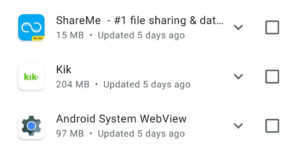 If the Kik app keeps crashing, and not logging in on your device then update the Kik app. When there is an issue on the app itself that can't be fixed by the above-mentioned steps then you have to update your device. Updating the app will fix the bugs and errors you are currently facing. Other than this, when the app needs an update then it stops supporting the device.
Now follow the below steps to update the Kik app on your device.
Steps to Update Kik App on Android Device
Go to the Play Store.
Tap on three horizontal lines which are located in the upper left corner.
Tap on the My apps & Games.
Locate and update the Kik app.
Steps to Update Kik App on IOS Device
Go to the App Store.
Tap on the Today option from the bottom side.
Tap on your profile icon.
Update the app under the Available update section.
Solution 10: Check Kik Server
There can be a Kik outage or down issue from time to time. The app will require a proper server connection so that it can continuously provide its services to the users. But if the Kik server is down or disturbed for some reason then you can't access your account. So, check the Kik server status from 'DownDetector' and find out its current working condition. In case there is something wrong with Kik server then you have to wait until the server is back online.
Solution 11: Reinstall Kik App
If none of the above-mentioned apps works or there is some technical issue within your app then you have to delete and reinstall the Kik app. This means downloading the latest version of Kik on your device.
Steps to Re-install Kik App on Android Device
Locate the Kik app on your device.
Long-press on the app and select the Uninstall option.
Finally allow the permission.
Go to the Play Store.
Search for the Kik app and download it on your device.
Steps to Re-install Kik App on IOS Device
Go to the Settings.
Tap on General.
Tap on iPhone Storage.
Locate and delete the Kik app.
Next, open App Store.
Search for the Kik app and install it on your device.
Why Kik Meet New People Not Working?
Users can talk with strangers on Kik with the help of the "Meet New People" feature. It allows you to find unknown people around the world and manage for you for 15 minutes to talk.  But some users can't find people through the 'Meet new people' option.
So, here are the ways to fix Kik and meet new people, not working issues.
Refresh the Kik app.
Clear Kik cache data and files.
Update the Kik app from the Google play store and Apps store.
Don't access the same Kik account on multiple devices.
Restart your device.
Why Kik Notifications Not Working?
When you talk with someone on Kik then you will receive a notification of that message in your notification center. This will helps you to know who has sent you a message or was on live or added you. But if the notification is disabled then you won't receive any notification from Kik.
So, here are the ways to fix Kik notification not working issues.
Allow notification permission for Kik on your device.
Don't disable the Kik notification feature.
Enable the Kik notification to view on your lock screen and home screen.
Clear Kik app cache data.
Update the Kik app.
Why Kik Captcha Not Working 2022?
Captcha is a type of defense or secure mechanism to protect a site or app. It helps to improve the performance of your website and reduce the number of spambots. It requires human interaction to complete its process to specify that you are not a bot.
So, if the Kik captcha not working on your device then there are a few things that you can do.
Reload the Captcha
Restart Kik App
Check Your Internet Connection
Follow the Captcha Instruction properly
Use Email to login
Log in with another device
Update Kik app
Re-install the Kik app
Why Kik Not Showing Up in Play Store 2022?
A few months ago Kik was not available on Google Play Store. It means when you search for the Kik app then you will not find any results. So, at that time Kik removed or disabled its app from downloading or appearing on Play Store.
But why Kik app not showing up in the play store?
The most common answer is because of the update. Kik has introduced a new feature called "Go live" where users can do live streaming on Kik just like on Instagram or Bigo. So, after an update, it has removed the app from the play store for some time.
There is no initial report on why Kik has removed its app but it all happens after an update.
But now you can easily download Kik messenger once again without any issues.
Why Kik Not Working With VPN 2022?
If Kik not working with VPN then maybe your VPN is expired. So check your VPN whether it's time to renew or not. If yes then renew it right now.
Apart from this, if you are using the free VPN then let me remind you that they offer a limited time to access the VPN. In other words, some VPNs may offer you 500 MB or GB and others for a limited time. That's why keep checking your VPN whether you are out of access or not.
If you are looking for a good, reliable, and safe VPN then go with Nord VPN Express. They are really good at their service and performance over the past few years.
Is Kik Currently Down Today 2022?
Yes, Kik is down today May 11, 2022.
When the Kik app suddenly stops connecting, does not work on devices, or stopped loading its features then we think the app is down. This is the most common thing that many users reported. Why not, we are chatting with new people which seem interesting.
If you have ever been in that situation then don't get suddenly over hype just cool down your head and stay calm. If anything happens on the Kik messenger then they will notify you as soon as possible regarding the problem on the app.
Is There's New Verison on Kik 2022?
Yes, Kik has last updated its Android application on July 19, 2022, and its iOS app on August 18, 2022. So, if you are having trouble using your Kik messenger then do install the latest version of Kik. Most of the issue you are facing on Kik is because of using its outdated version. Therefore,  in order to fix Kik Messenger not working you must have to use the latest version of the app.
Frequently Asked Questions
Why Kik Not Showing New Messages?
If Kik messages not showing up then you have to check your internet, clear the Kik cache, update the Kik messenger and turn off the VPN.
Why is Kik So Slow?
If your Kik is slow then do check your internet connection. Maybe your Kik is slow because of the poor Wi-fi connection. Other than this, if your device is also slow at its performance then you will have trouble working with the Kik app.
Why is Kik Not Working on Mobile Data?
If Kik not working on mobile data then maybe your data is expired or finished. So, check your data and renew it if needed. In addition, also do not forget to allow the Kik app on your data usage; otherwise, Kik won't work on your device. Moreover, Kik uses around 1k-6kb data for messaging and 500kb-2000kb data for photos.
Besides, you can also switch to your Wi-Fi connection which is a secondary option.
Why Kik Not Working on Wifi?
If Kik not working on Wifi then it might be because of a slow internet connection. If your Wi-Fi network is way too poor or slow then you will have trouble loading the Kik app. In this case, you can switch to your mobile data or fix your internet connection.
Can You Use Kik Without Wifi?
Yes, you can use Kik without Wi-Fi but you have to go with your mobile data. If you don't have access to Wi-Fi then mobile data can save your day.
Why Kik Not Sending Messages?
If Kik not sending messages then go back and try to re-send your message. Sometimes, due to technical errors Kik will not able to send your message to the receiver. In addition, make sure you are connected with a good internet connection.
Why Kik Not Receiving Messages?
If Kik not receiving messages then maybe your device is slow or you are connected with a poor internet connection. Other than this, maybe the receiver still hasn't sent you a message. So, don't worry and take your time.
Last Word
Kik is an exceptional app to meet new people as well as talking with your friends. It will be there when you needed the most especially during a boring time. So, if Kik not working in any case then do follow the above-mentioned different methods.
If you have queries and suggestions then leave a comment down below. Also, visit our site Fixing Guides for more articles Till then, see you in the next article.  
Related Posts: