Are you looking for the best free games for Android that you can play all day without getting bored?
If you are an Android user then there are lots of amazing and top games which you can download on your device from the Google Play Store. They update their gaming category from time to time by adding new games every month.
But the problem is some of the games are paid which means you have to purchase a game in order to play it. So, if you don't want to spend a penny from your pocket but still want to enjoy playing popular and good graphic games on android mobile then you came into the right article.
Today, I've listed some of the best popular games for Android that you can play for free. So, go through them and pick the one which you like the most or want to play.
So, let's get started.
Best Free Games for Android Mobile 2022 [Offline and Online]
You can install any popular games from Google Play Store on your Android phone. But for that, you must connect your Gmail account to Google Play Store.
Once your account is successfully connected then you can start downloading games and other apps. So, if you've reset your device or you've just purchased a new one then first link or set up your Google Play Store.
Besides, in this section, all the listed games are from different categories such as racing, shooting, RPG, arcade, action, and more.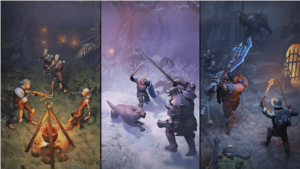 Grim Soul is the first RPG type game under our best free games for Android. It is basically a roleplay adventure game where you will fight with a monster in various amazing dungeons for survival.
Your battle will be epic as your level increases so that you can reach to the top of the kingdom.
The main purpose of your character is to survive as long as possible in the world of monsters. For that, you need to collect the resources, build a secure fortress, defend yourself from various zombies (enemies) and win the battle.
Other than this, you can explore many new lands, learn new crafting, improve your castle, clear the dungeons, saddle your house, defeat enemies, overcome your hunger, befriend with ravens, join a clan, solve new mysteries for rewards, and next level and more.
If you love an RPG game then this will be the best games that you can play on your Android device for free.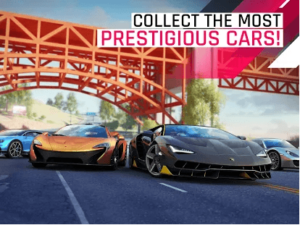 Are you a racing type of person and want to play such games on your Android phone?
If so then you can easily go with Asphalt 9. It is a racing game from Gameloft SE which is a successor game of Asphalt 8: Airbone.
A game is a most fearless street racer on where you have to compete with other many players to win a race. So, in order to win a race, you will be handed over some of the best and hyper-realistic supercars from different manufacturers like Lamborghini, Ferrari, Porsche, and more.
You can pick any location or track or car for the race. Once the level is increasing or you win the race then you can unlock other various tracks and your dream cars. More, you can collect some of the best 50 cars on the game.
The driving performance and handling of the game is smooth as well as with the visual representation of the game (hyper-realistic).
If you are a fan of FAST & FURIOUS movies then you will definitely love this game.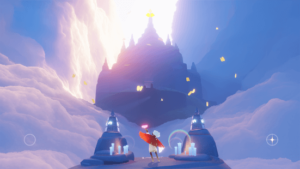 Under best free games for Android, Sky: Children of the light is probably the coolest and most beautiful adventure and open-world game you will ever play. The game is free for Android users and well as for IOS users.
Your role in the game is to explore the breathtaking animated kingdom and spreading hope within the kingdoms.
The best thing about this game is you can explore or play the games with your loved ones. Moreover, you can also team up with other players around the world and play along with them to discover ancient places, treasures, and mystery.
However, if you want to play solo then it can be pretty much boring. That's because the game is meant to be played with another person or a team.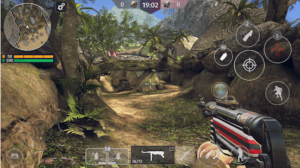 World War 2: Battle Combat is another best free game that you can play in your Android mobile. It is an FPS-type shooting game (online) where you will be competing with 10 players at one single time.
You can also choose other gaming modes such as Team Deathmatch, Capture Point, Arm Race, Knives only, Bomb mode, and Free for all. In addition, there are also different maps which you can choose to play on it.
Moreover, you can also choose your character like Japanese, American, Soviet, or German according to your needs. Once you choose your character then you can also select a different category of weapons and equipment and start a battle.
If you are interested to play with other players then you can even invite friends and fight with other players from all around the world.
Also Read: Why Can't I Type In Among Us In 2022? [Fixed 101]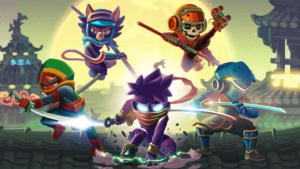 If you love an arcade game then you can go with the Ninja Dash Run. It is a Japanese adventure game where you've to run, jump and smash the enemies (Demons) to cross the level.
The graphic of the game is super animated and easy to control. You just to need to either swipe or tap the enemies to kill them. In addition, you can perform various powerful dash combo and skills to collect more coins and gems so that it will be easier for you to upgrade your ninja ronin.
Besides, you can also choose or unlock a new ninja warrior as the level increases and upgrade your weapons. Plus, you can select different ninja warriors and their various strong skills and attack.
The good part of Ninja Dash run is that you don't need an internet connection to play a game, simply download it in your device and play it offline.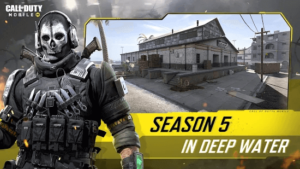 If you are a fan of the original call of duty game which you can play on PC then you should definitely try Call of Duty: Mobile. It is the most popular mobile game with excellent graphics.
The game is free to play on Android devices using different battle styles such as PVP, Battle Royale, Deathmatch, and Sniper. It will give you a similar experience to the original call of duty game.
Besides, the graphics, control, and sound of the game is excellent which you will definitely love. In addition, you can also customize your overall game controls and other features like voice chat and text as per your requirements.
Players can also customize the weapons, characters, outfits, gear, and scorestreaks. This way, it will give you a feel like you are actually in a game.
Other than this, you can also team up with other players and join the battle to win the prizes. If you want the best experience then it will better for you to make a squad and play with them.
Lost in Blue is a free lovely survival game that you can play on your Android phone. It is probably the best survival game that comes with various twits and levels.
Your journey starts from an island due to the plane crash. So, your role is to survive on that particular mystery deserted island by overcoming the obstacles. You have to collect the resources to build a craft, weapons, and tools for your survival.
As the level increases your journey will be tougher. You've to fight against natural disasters such as volcanoes, freezing glaciers, wild animals as well as mutant zombies. So, you must make a friend with someone or other players in order to survive on an island.
If you think you can challenge yourself and survive on an island by yourself then you can download this game on your device.
Also Read: Top 6 Dragon Ball Z Games For PPSSPP in 2021 [Most Played]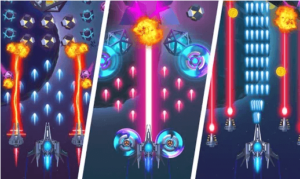 If you love to play a free offline arcade game then you can choose Dust Settle. It is a fun and addictive game which you can play all day without getting bored.
Dust settle is basically a space shooter game where you have to destroy the enemies with your spaceship. Thereafter, you've to collect the coins so that you can level up your ship's weapons, power, and speed.
You will interact with different alien enemies as your level increases. So, your job is to kill them as soon as possible and earn the money.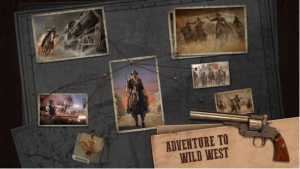 West Game is like an old SLG game that is places in the countryside rather than a smart town.
If you love the cowboys and their culture then West game is the one that you can try on your Android device for free.
You can make a gang of your own and fight with other players to capture a place or town. Once you capture a town then you can also customize it so that you can build and raise a strong army to fight the enemies.
West game also allows you to hire cowboys or Outlaws to fight by your side. You can make strategies by chatting with your friends in real time and start a war against rivals.
There are also lots of rewards awaits for your which you can win from the battle or defeating the bandits. The rewards which you collect will help you to make your town a better place to live and make it powerful.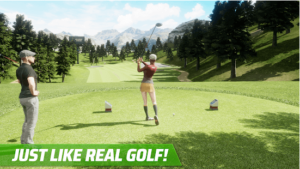 Our other best free games for Android devices is the Gold King: World Tour. It is a hyper-realistic multiplayer golf game that you can play to fulfill your real golfing desire but virtually.
The user interface and controls of the same are simple and beautiful. You will play a virtual realistic 3D golf game. You've to compete against other golf players and win the battle to obtain rewards and to increase your level.
As your level increases, you will unlock different powerful golf equipment which you can customize and increase the level of it. Moreover, you can also play the game with your friends and family members by staying at home.
So master the golfing skills and become the Golf King.
Last Word
It is fun to play games during the boring days and just to time pass. Playing games for about 1 hrs or 30 minutes will fresh our mind and makes us creative.
So, these are the list top best free games for Android that you can play on your devices. All of the above-listed games are excellent and addictive to play. Therefore, go through them and enjoy playing games.
Which games do you like the most? Let us know in the comment section down below.