Tiktok is a trending app where you can watch different categories of short videos. You can also create your own video or slideshow photo on Tiktok to get more likes and followers. It is like a desert where you can get lost hours of hours watching videos.
People are so busy making or posting their videos that they forget certain rules and important policies of Tiktok. You need to be very careful while creating your own video on Tiktok, especially while adding background music or sounds.
Do you ever wonder why Tiktok muted your videos? Why you are seeing your posted video in the private section instead of on Public? If you have been in that situation before then it is because of copyright songs. You can't use additional songs from your device which you've downloaded it from YouTube or Spotify directly on your video. 
So, how do you fix your muted video on Tiktok? How can you lift up the copyright songs from your video on Tiktok without wasting your video to the trash forever? We will find all the answers to these queries in this article.
Let's get started
Why Did Tiktok Muted My Video?
Tiktok is all about posting your videos and watching other Tiktokers' videos. You can become an influencer if you can use your creativity while making videos.
But why did Tiktok mute my video?
Tiktok usually mutes your video because of copyright music or songs. You might have received a message "Your video has been set to private: Your video has been muted because the copyright owner hasn't made the sound available in your country/region." 
So, if you use music as a background for your Tiktok video from your device then it will automatically detect your selected music and will stop from posting to the public. That's because Tiktok is very serious about the music that its users select for a video.
You can use music or songs from the Tiktok library (which are free) but you can't use commercial songs from other music platforms. It will set your video to private instead of public.
But you can you additional or commercial songs from Spotify or other similar platforms only if you have a personal account. If you are using a business Tiktok account then Tiktok will mute your sound and take action on it.
You may also wonder I'm using the same music from outside that Tiktok has on its sound library but still Tiktok muted my sound. Well, the main reason is here that Tiktok pays for those music or already issues copyright on them but you haven't. So, it's better for you to select background music from Tiktok's "sound library."
How to Fix Muted Video on Tiktok [ Mobile and PC]
If you are muted on Tiktok or your posted video got muted then you can re-upload the video while using the pre-made sounds of Tiktok.
When you apply the sounds or music of Tiktok then it will think that you are not using copyright sounds anymore. This is the best way to trick Tiktok without deleting your video that has commercial music.
You have to upload the same already posted Video on Tiktok and use the existing sounds of Tiktotk then decrease the added music to avoid copyright music.
You can use any music you want for your video because it is just a trick to Tiktok that you are using their sounds. However, you can't use any third-party editor to edit your videos; you must do it within the TikTok app.
So, if you want to prevent your Tiktok video from copyright or don't want to see "this sound isn't available" or want to unmute on Tiktokt then you can simply lower down the video sound to zero.
Now, let's implement the above-mentioned things to fix Tiktok muted video issue on Android and iPhone.
Step 1: Open Tiktok App
First thing first, open the Tiktok app on your device whichever you are using whether Android or iPhone.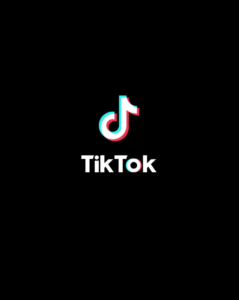 Step 2: Tap on Plus (+) Icon
Now, tap on the red and white "+" icon from the bottom middle section. This is where you can start making Tiktok videos or upload the existing one from your device.

Step 3: Tap on Upload Option
Here, you don't have to create the same video once again. So, simply tap on the "Upload" option from the bottom right corner to open your device gallery.


Step 4: Select a Previous Video
Now, select the video that got copyright issues or your muted Tiktok video from your gallery. It's ok to use the same already posted video.
Step 5: Tap on Next Button
Once you select your video then tap on the "Next" button from the bottom right corner for the further step.

Step 6: Tap on Next Button
Here, you can edit (trim) your video if required which you cannot do before, or forget to trim some section of your video.
Once the editing process is completed then tap on the "Next" button from the upper right corner.


Step 7: Select Sounds
Now the main part, tap on the "Sounds" to enter into the world of the Tiktok sound library.


Step 8: Choose Music or Sounds
Now, select any Sounds or music you want from the various music categories such as Trending, Electronic Music, Vlog, Fashion, EDM, and more.
The sound is just to trick the Tiktok that you are using their original library music.


Step 9: Tap on Tick Mark
After you select your desired sound then tap on the small red "Tick mark" beside your selected sound.


Step 10: Select Volume Option
Next, tap on the downward-faced arrow button from the right side and tap on the Volume option. There you can mute your recently selected sound and can use the original (previous) used sound on your video.
If you are using the updated version of Tiktok then you can find the Volume option beside Added Sound inside the "Sound" section.


Step 11: Lower Sound Volume
Now, you have to lower down the "Added sound" to zero and don't touch the original sound of your video.
If you play with the original sound then you can't listen your previous selected music for your video. So, only decrease the recently added sound.
Simply select the slider of the added sound section and lower it down all the way to zero.
Once you mute your added sound then tap on the red "Tick mark" option.


Step 12: Tap on Next Button
Now, you can use filters, voice effects, text, stickers, or other additional effects you want in your video. But, if you want to publish your video the same which you've done previously, then simply tap on the "Next" button from the bottom right side.


Step13: Tap on Post Button
Finally, describe your video, mention your friends, add #Hashtags, and hit the "Post" button to publish your video with your original sound.
Now, you won't get any copyright sound issue nor Tiktok will mute your video and set it to private.
This is the process to Fix Tiktok Muted Video in your both Android and iPhone devices.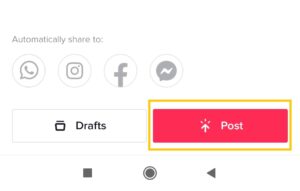 How to Mute Videos on Tiktok?
If you want to mute videos on Tiktok then you have to lower the volume of your device and then open the Tiktok app. In this way, whenever you open the Tiktok then you will not listen to the volume of the video.
Other than this, there is no such way to mute videos on Tiktok within the app or from any third-party application.
Besides, if you don't want to watch the content of someone then you can also report their profile or block them. More, you can also use the "Not Interested" option by long-tapping on the video to don't want to look their future content.
How to Unmute Tiktok App?
There is one simple way to unmute Tiktok app if you again want to receive the notification of the videos. So, follow the following simple procedure in order to unmute Tiktok on your device.
Go to your device settings.
Scroll down and tap on the "Apps" option.
After that, select the "Manage Apps" option.
Search and open Tiktok app.
Now, tap on the "Notification" option.
Finally, enable the "Show notifications" option.
How to Use Your Own Sound on Tiktok Video?
Tiktok allows you to add background sound on your video either its own sound from a library or your original sound. If you don't want to use the music of Tiktok then you can upload your pre-recorded music from your device camera roll.
You can also sing for it to make a video but if you are making something then you can use your own music.
Note: Tiktok only does support audio files that don't contain someone else's intellectual property. You have to use your own recorded voice as a sound for your Tiktok video; otherwise, you will get copyright in your sound and they will mute your video.
Now, take a closer look to add your own original voice on the Tiktok video.
Open the Tiktok app.
Tap on the small white plus (+) icon from the bottom middle section.

Record a video that should be longer than 3 seconds.
Next, tap on the red tick mark option from the bottom right side.

Now, tap on the Sounds option from the bottom left corner.

If you have an updated version of Tiktok then tap on the More option; otherwise, move to the next step.

There, tap on My Sound from the upper right corner.

Here, you will find all your recorded audio files. So, select the one which you want to add to your video.
Next, tap on the Tick mark beside your selected audio.

Now, edit your video if you want and tap on the Next button.

You can describe your video or use #Hashtags or mention your friends and tap on the Post button to publish your video.

Why Did Tiktok Remove My Sound?
Have you ever wondered why does tiktok remove sounds? When you create a video on Tiktok then you can easily add music or sound to it. There is no limitation to adding sound on Tiktok that is available in the Tiktok sound library.
But some users said that Tiktok sound removed or sound removed on Tiktok for some reason. So, here are the following reason and their solutions to fix why Tiktok remove my sound issue.
Reasons Why Tiktok Remove Sound
You've added the sound that is not original but copyright.
You didn't use the sound from the Tiktok music library.
The music on your Tiktok video is copied.
You didn't have followed the proper guidelines and policy of Tiktok.
Solutions Why Tiktok Remove Sound
Download the video on where Tiktok removed the sound and re-upload it.
You can upload the same video and add the sound from the Tiktok library.
After adding sound from the Tiktok library then you need to lower the previous sound to 0.
Increase the volume of your recently added sound and publish a video.
How to Get Around Tiktok Copyright?
If you want to avoid copyright on Tiktok then you have to add a sound of Tiktok from their sound library.
Once your video contains copyrighted music or songs then Tiktok will set your video visibility to private. This means nobody can view your video on Tiktok even your own followers. This is also the reason why your Tiktok video views suddenly dropping. 
So, to remove the copyright from your Tiktok video, you must use the pre-made Tiktok sound and lower down its volume so that you can listen or have your original sound. By doing this, Tiktok won't take down your video even though you use songs from Spotify or other music platforms.
However, don't constantly repeat this process over and over again on your video, it will throw a bad impression on your account and Tiktok can also block your account. Plus, it will also decrease your views and likes on your videos.
That's why it's better to use the sound of Tiktok to keep your account safe and avoid from muting and copyright issues.
Frequently Asked Questions
Why Does Sound Become Unavailable on Tiktok?
If can't find the sound which you are looking on Tiktok then maybe Tiktok has removed it because of copyright issues. Tiktok pays the sound company to use their music on the videos so if the sound becomes unavailable then it was deleted for having copyright.
Why Am I Muted on Tiktok Live?
If you have been muted on Tiktok live then maybe you have commented violated or sexually or offensive words or a person doesn't like your comment.
Does Tiktok Automatically Detect Copyright Music in a Video?
Yes, Tiktok automatically detects copyright sounds or music in a video.
Can You Edit Tiktok Videos After Posting?
No, you can't edit the Tiktok video after posting. However, you can edit your posted video by re-uploading it on Tiktok once again.
Why Does Tiktok Cut my Videos?
If Tiktok cut your videos then your video length is longer than recommended. You can only make a 15 seconds long video on Tiktok not more than that.
Last Word
It can be pretty boring to see your videos got copyright or muted on Tiktok. What's the reason of putting effort and time to create an amazing video, if it can't reach to your followers or other people. It will definitely drop your Tiktok views, likes, and followers.
So, follow the above-mentioned steps to fix Tiktok muted video issue in no time. And always use the music from Tiktok so that you won't get muted or copyright on your video in the future.
Was this article helpful?
Let us know in the comment section and also visit Fixing Guides for more Tiktok related articles.
Related Articles: